ABOUT FIDUXIS
An
[INTEGRATED]
services Firm
Fiduxis is an audit and consulting firm, the positioning of which is built around services with high added value and with proximity to its clients.
Since it was created in 2011, Fiduxis has adopted an integrated services approach strictly respecting the professional ethics pertaining to its activities. We position ourselves as a privileged partner, providing solutions adapted to the local context and in line with international standards.
Our employees are passionate about their profession and strive to deploy all their skills to complete tasks with a high added value. We put particular emphasis on having, at all times, competent and motivated teams, who have an excellent knowledge of their working environment.
Fiduxis benefits from the experience of its management team, which is composed of professionals with a solid track record in Guinea and abroad, each in their own field of expertise.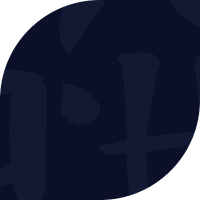 Purpose, mission and
values
Nous offrons des services à forte valeur ajoutée dans nos domaines d'expertise pour répondre aux attentes de nos clients en mobilisant constamment au sein de notre cabinet des ressources et des compétences d'excellente qualité pour les accompagner dans la réalisation de leurs objectifs.
Développer un savoir-faire local pour un impact positif sur notre environnement.
To develop local expertise that has a positive impact on the environment
Nous tenons à jouer pleinement notre rôle d'acteur économique et social, solidaire et engagé dans les communautés où nous exerçons nos activités. C'est dans ce cadre que nous avons créé FIDIMPACT, un programme d'accompagnement et d'accélération de start-up et PME guinéennes.​
FIDIMPACT vise à accompagner les start-up et PME par le renforcement de leurs capacités. Concrètement, nous fournissons des services d'appui et des solutions d'assistance, portant notamment sur ​:



ÉQUIPE DIRIGEANTE
RENCONTREZ NOS
[EXPERTS]
Pulvinar neque laoreet suspendisse interdum consectetur libero id faucibus. Morbi tincidunt ornare massa eget egestas purus accumsan.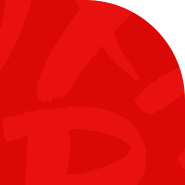 testimonials
What Our
[Clients]
Say
"This theme is very stylish, but most importantly is their excellent support. Questions are always answered timely and easily understood. Thank you :)"
"Good and stylish theme. The seller helped install them because of some problems on my part. Everything works well - contact and technical support rated 5 stars."
"The design and ease of use of this template is awesome. Also support have been very quick to help out and fixed any small issue right away."
"I really liked this template, it has a very nice stylish design. The support team responded very quickly and helped to solve all my problems."
Actualités & Blog
Nos
[Dernières]
Publications